All your dictations always 
where you are
Use the power of your voice
with Philips SpeechLive
Philips SpeechLive is the ultimate dictation workflow solution. Record your voice and access your files online from anywhere at any time. Save time by having speech recognition software or professional transcriptionists quickly and accurately type up your documents for you.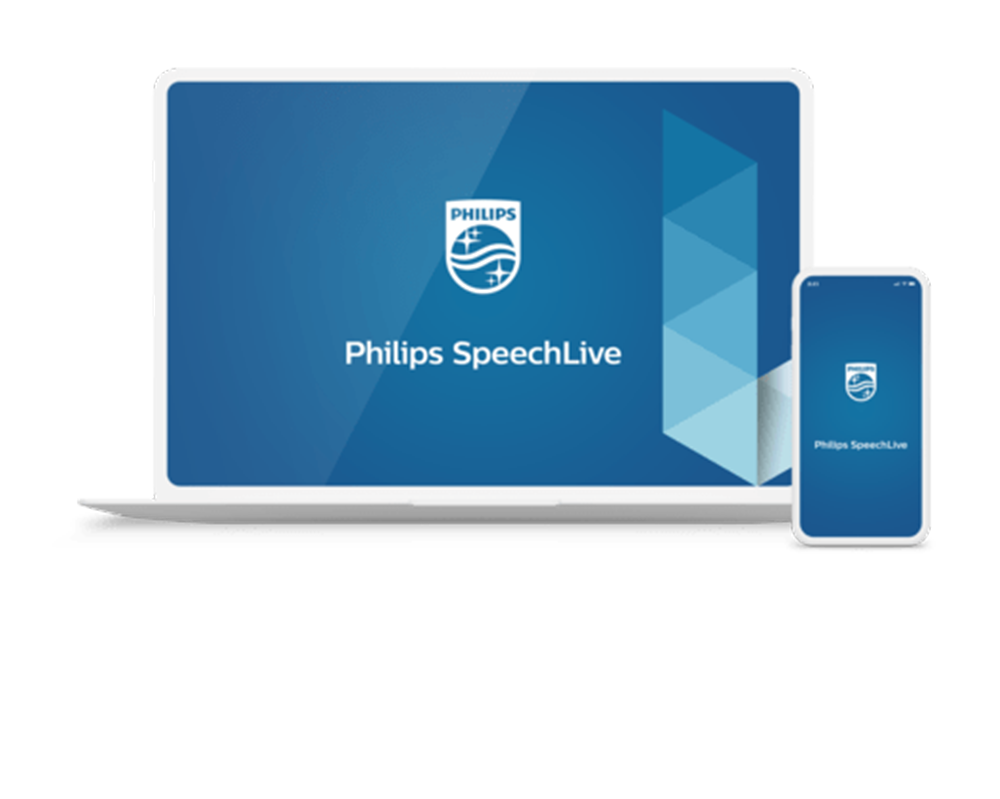 SpeechLive
Web Dictation and Transcription Solution
PCL1000
Browser-based dictation and transcription solution


for turning voice into text from anywhere, anytime

Simple setup of teams and workgroups


to get your document-creation workflow up and running smoothly

Requires only internet access and a browser


Avoid complex IT infrastructure costs

Smartphone app


for dictating anywhere
Learn More
Working anywhere and anytime
Access and manage your dictations through your browser from anywhere. Transcription from home is also no longer a problem, as you can safely use your private computer to playback and transcribe recordings.
Be mobile
When using the Philips voice recorder app for your smartphone you don't even need a computer to access and manage your dictations – this can all be done from your smartphone.
Highest security standards
SpeechLive offers highly secure online storage thanks to HTTPS protocol, automatic double encryption in real-time, server mirroring and an automatic back up. Keeping your data reliably secured and available at all times.
Excellent workflow management
Adapt the solution to your company's way of working. Administrators can easily define authors and typists, as well as assigning the workflow from anywhere in the world.
Smooth integration into existing workflows
SpeechLive works perfectly with Philips dictation devices and can easily be implemented into your existing workflow. SpeechLive even supports mixed environments, where not all users have access to SpeechLive.
Flexible subscriptions
SpeechLive adapts to suit the needs of your business by giving you the opportunity to adjust the number of users at any time.