MOBILE RECORDING SOLUTIONS
COMMITTED TO YOUR BUSINESS
The Philips Pocket Memo digital recorder sets new standards in advanced functionality and style. The ergonomically shaped light-weight metal body is ideal for working over longer periods of time, and the intuitive one-thumb operation offers unparalleled user-friendliness. Coupled with a docking station for uploading your files, going from your voice to your text document has never been quicker.
SpeechAir
Smart voice recorder
PSP1000
Three dedicated microphones


for optimized voice recording

Wear-free slide switch and function key


for ultimate usability

Wi-Fi, LAN, Bluetooth, USB and VoIP


to stay connected anywhere you go

Barcode scanner and camera


for quick file association
Learn More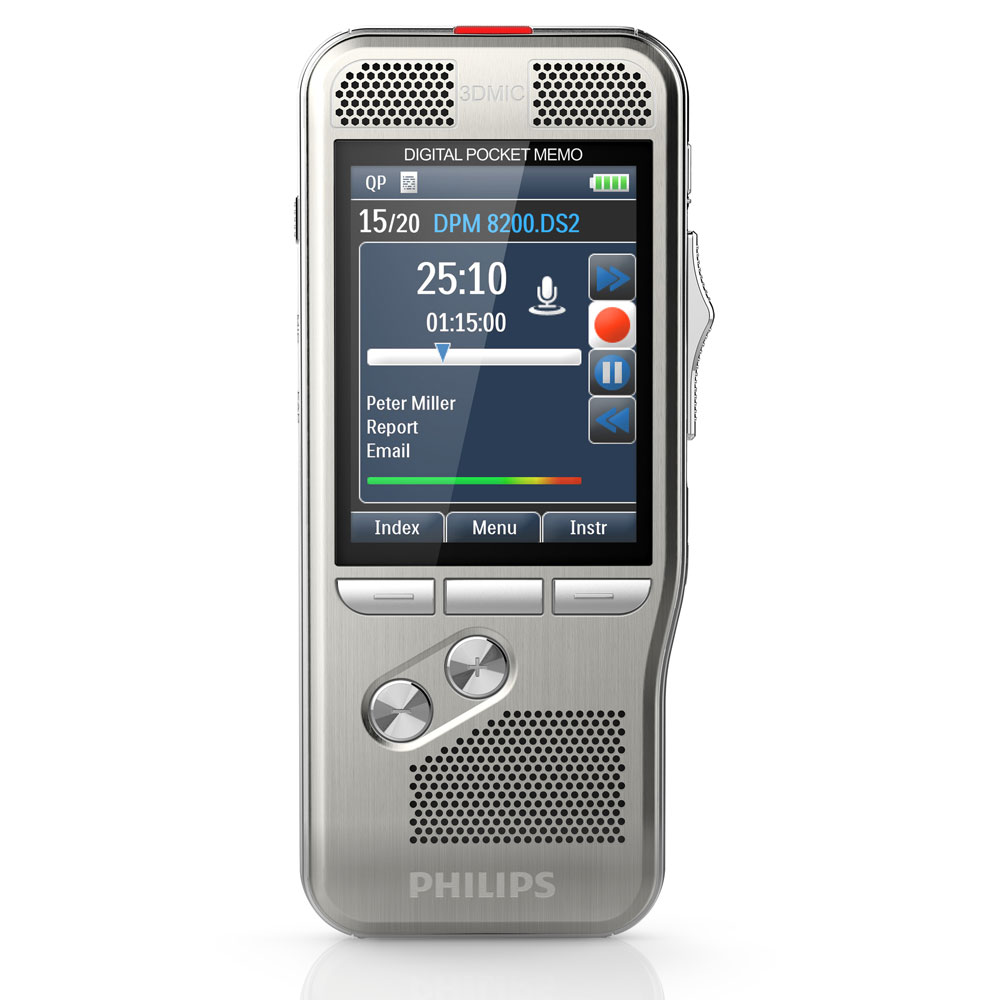 PocketMemo
Voice recorder
DPM8000
3D Mic system


for best audio quality and accurate speech-recognition results

Built-in motion sensor


for automatic microphone selection

Ergonomic slide switch


for efficient single-handed operation

Light and motion sensors

 
for extended battery life
Learn More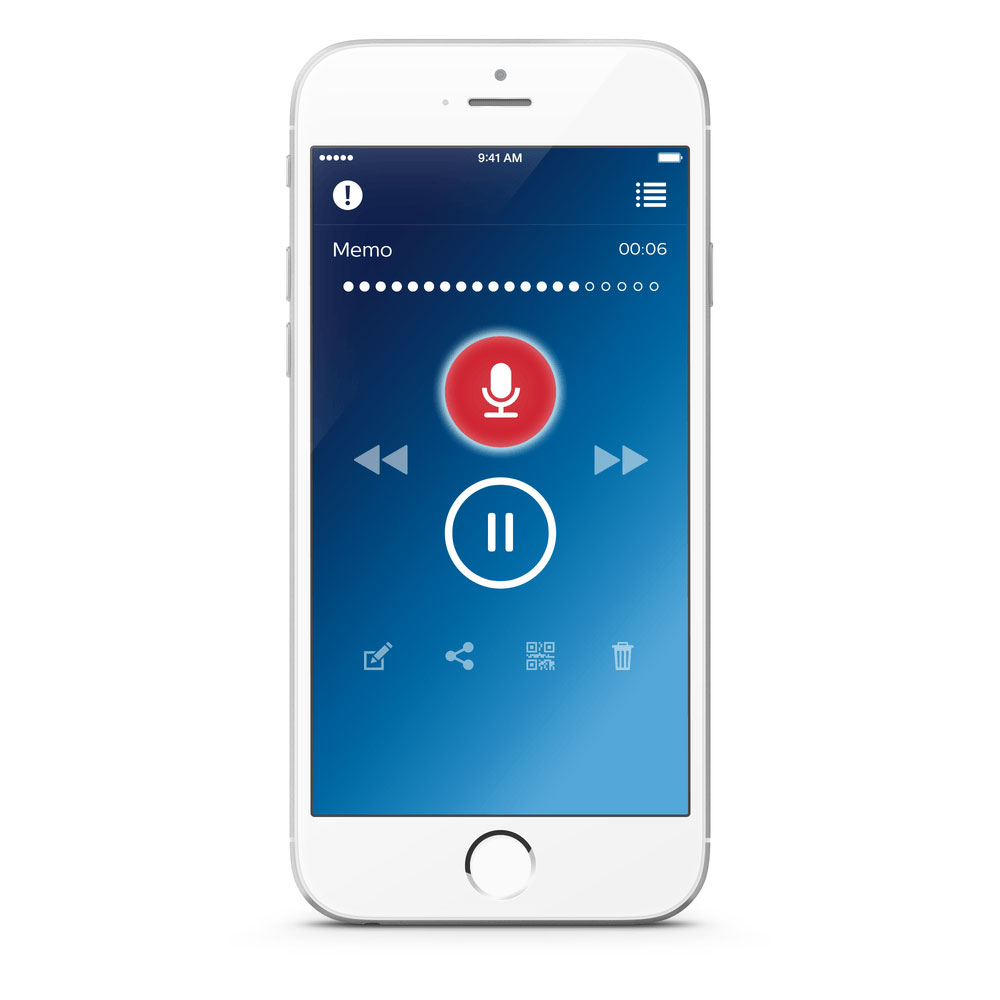 Voice recorder app
LFH7400
Professional recording and editing functions


for increased productivity

Priority function


for quick handling of urgent recordings

Widget


for immediate one-touch recording

Car mode


for safe mobile working
Learn More
THE FUTURE OF DICTATION
THE FUTURE OF DICTATION LIES IN EFFICIENT DOCUMENT CREATION THROUGH SPEECH RECOGNITION
SpeechExec Pro dictation and speech recognition software has the ability to work hand in hand with the Dragon NaturallySpeaking (DNS) software. A recorded dictation file can be converted to text automatically using voice recognition software. SpeechExec Pro dictation and speech recognition software comes with a collection of voice recognition functions that have been dramatically improved and enhanced.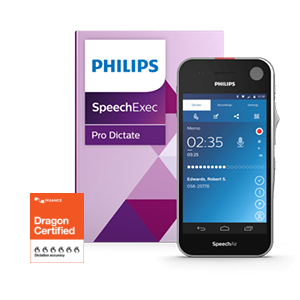 PROFESSIONAL DICTATION ON THE GO: POCKET MEMO
The increasingly mobile business community, growing volumes of documentation, and the pressure of rising costs make digital dictation crucial for law firms, hospitals, and other professional businesses. Our range of portable dictation solutions is engineered to perfectly adapt to your organization's requirements, thus enabling you to optimize your workflow and enhance productivity.