RECORDING FOR PUBLIC SAFETY
Speed, accuracy and reliability are prerequisites of any solution designed for the emergency services or other safety-minded organizations.
With a long history of working with law enforcement agencies, fire, coastguard, transportation and construction services as well as Public Safety Answering Points (PSAPs), Red Box understands the needs of public safety organizations. That's why we've designed Quantify Recording Suite to help your organization keep a record of and enhance its mission-critical responses.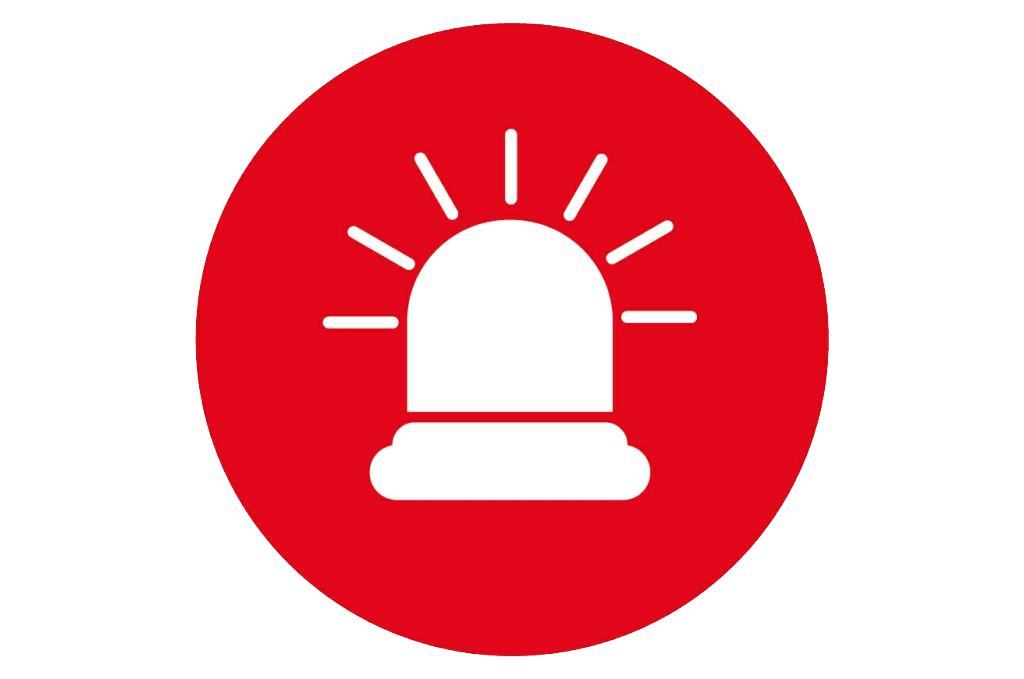 ADVANCED VOICE AND DATA RECORDING
Red Box Quantify Recording Suite is a smart, dependable and easy-to-use solution for securely recording and rapidly replaying voice and data communications.
Quantify provides the advanced functionality to support the requirements of the emergency services and other safety-minded organizations. Features include instant replay for fact and caller identification, and the ability to reconstruct incidents for disclosure of evidence.
KEY FEATURES FOR PUBLIC SAFETY ORGANIZATIONS
Quantify's comprehensive functionality enables your organization to:
Capture and store emergency 911 calls as well communications between public safety workers in the field
Replay calls instantly for fact verification
Monitor calls in real-time so managers can assist when needed
Investigate and compile evidence of incidents for legal disclosure
Identify the training needs of public safety dispatchers to improve call handling speed and accuracy
EVIDENCE GATHERING FOR PUBLIC SAFETY ORGANIZATIONS
Organizations in the public safety sector regularly need to gather evidence to reconstruct incidents for analysis and legal disclosure. Responding to emergency situations can involve multiple individuals communicating across fixed-line, cell phone and radio networks.
Quantify Event Reconstruct makes it easy to replay recordings captured over multiple channels simultaneously, allowing you to piece together incidents to create a visual timeline of events as they took place. It's particularly helpful for investigation teams that need to provide evidence for disclosure.
When important communications need to be retained, Quantify CallSafe enables recordings to be placed into secure storage where they are exempt from a standard retention cycle and held indefinitely.
RECORD EVERY COMMUNICATION
No matter how the public contacts you, or how you communicate across your organization and with others, Red Box Quantify has it covered with wide connectivity and functionality that lets you record:
Fixed-line and mobile telephony
Trunked radio networks from vendors including Motorola, Harris and Cassidian
Ambient microphones
Command and Control systems
Computer Aided Despatch (CAD) systems
Desktop computer screens
HIGHLY RESILIENT
Uninterrupted call recording and access to communications are vital for public safety organizations. The Red Box solution is designed to ensure that you don't miss a word.
Deployment of primary and secondary servers means that if there is a problem with the primary,  the secondary will immediately take over recording. For added resiliency, primary and secondary recorders can be deployed at separate locations
Unique frame-based recording minimizes data loss in the event of hardware failure by writing data to disk every few seconds
Built-in monitoring and alerting provides administrators with an overview of system status
IMPLEMENTATION TAILORED TO YOU
Red Box Quantify gives provides the flexibility to meet every challenge:
Integrates easily with chosen technology environment
Works with CAD systems to help you search on criteria such as operator ID, talk group, ISSI or incident number
Easy and fast to install so you can focus on providing the best possible service
Highly secure with recordings authenticated and stored in a proprietary format
Ensures the highest levels of resilience with automated failover
A single, scalable solution with a license for life
A SINGLE, FLEXIBLE SOLUTION
Quantify enables you to quickly locate and listen to audio recordings through its core search and replay functionality. Tailor your solution  by choosing the applications for your needs:
Record voice and data with Quantify Search and Replay
Search the content of calls with Quantify AudioSearch
Reconstruct incidents with Quantify Event Reconstruct
Use Quantify Screen Data Capture to record desktop activity across a control room
Choose Quantify QM to identify and address the training needs of call handlers
No Results Found
The page you requested could not be found. Try refining your search, or use the navigation above to locate the post.
Versatile Information Products, Inc. announced today the release of the new PUMA 5 Digital Voice Recorder, the latest release of the #1 selling digital recorder for Law Enforcement. The new PUMA 5 truly revolutionizes the Audio Recorder!